Hong Kong is a city with very little regulation on capital flow so you can move your capital easily in and out to Hong Kong. 

There is no capital gain tax in Hong Kong. Hong Kong property price skyrocketed 427% in the past 20 years from 2003 to 2022. 

Hong Kong Mortgage rate is nearly lowest in Hong Kong. Currently, lots of banks can offer between 3.225% to 3.375% mortgage, which are significantly lower than 5.5% to 7% in other major cities in the globe.

Despite recent political tensions, Hong Kong remains one of the safest, stablest and economically vibrant cities in the world. 

Hong Kong property price is lagging behind other developed countries after COVID-19. There is a 5% drop on the average price/sq.feet from Jan 2020 to Oct 2022, compared to more than 10% rise in UK, USA and other developed countries. 

Just looking at 2022, compared to Dubai property price, HK property is lagging 40% (+30% vs -10%). It is very likely that Hong Kong will pick up the trend and close the gap. It is time to purchase the undervalued properties. 

Hong Kong dollar is pegged to the US Dollar. You do not have to worry about currency loss due to depreciation of other currencies.

The agency cost in Hong Kong is relatively low. Standing agency fee is just 1% when you buy and when you sell compared to 2% to 3% in other cities. You do not have to pay an agency fee if you buy first hand property. 

It is quite easy to sell a house in Hong Kong. The liquidity of Hong Kong property is high. There have been more than 60,000 residential transactions per year on average in the last few years.  

Real estate market is one of the most resilient asset classes in Hong Kong. In the Global Financial Crisis in 2008, Hong Kong Property Price only dropped about 20% compared to the 67% drop of Hong Kong Hang Seng Index in the Stock market. 

Owning a villa on the peak or some luxury districts is a status symbol. 

Apart from the skyscrapers and neon-lit streets, Hong Kong is also brimming with stunning beaches, outlying islands, scenic hiking trails. A lot of luxury houses are built on coastal lines and enjoy panoramic sea view. 

There are a variety of international schools to meet the needs of the various expats who want to raise their families. There are more than 70 international schools for you to choose from.
Famous districts
The Peak – Status Symbol / Billionaires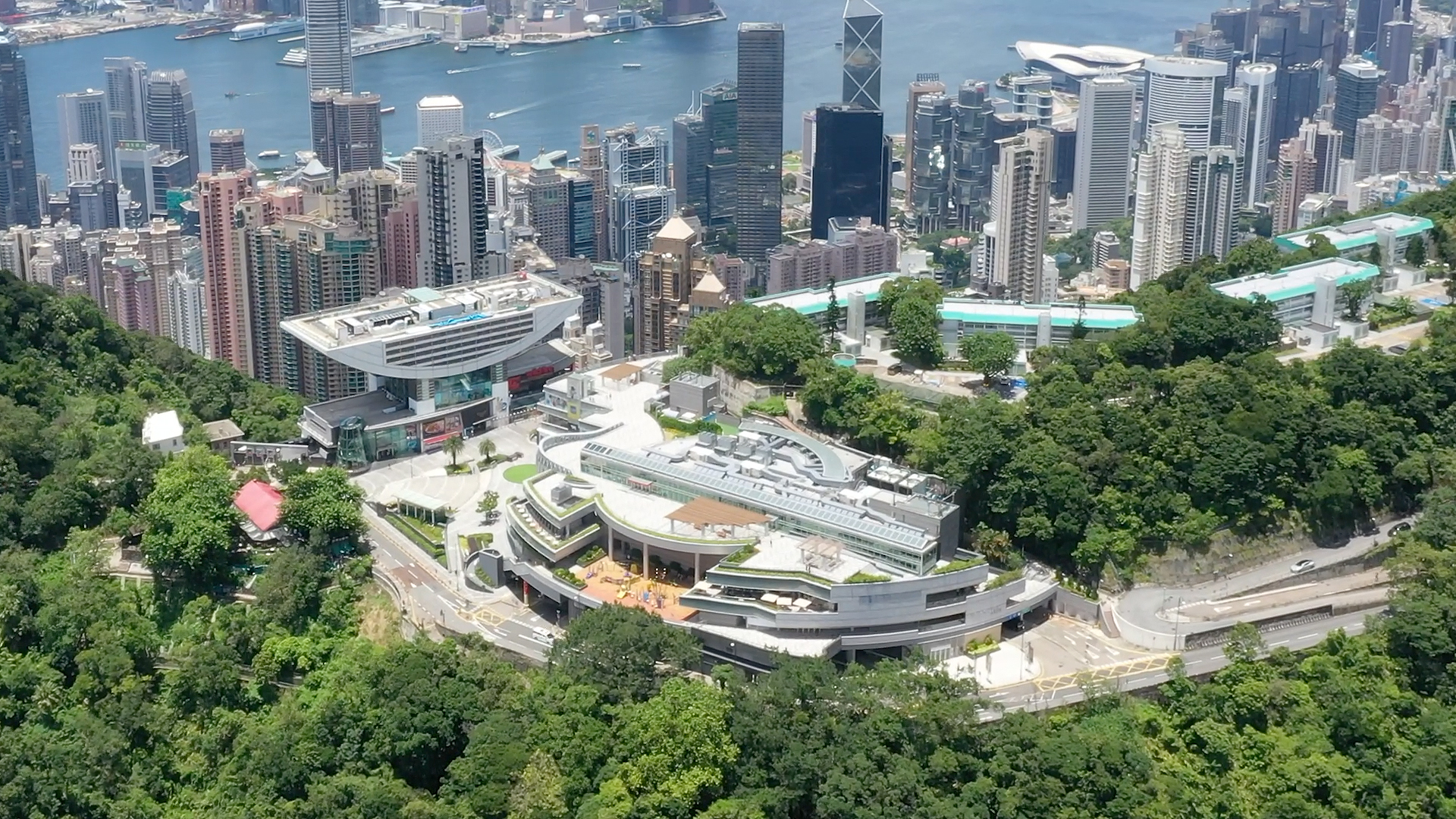 The peak is the most expensive neighbourhood in Hong Kong with a long history. The law restriction doesn』t allow tall buildings here to obstruct the surrounding scenery so most of the properties here are villas with private pools and gardens. With lush greenery all around, skyline with panoramic seaview from both Victoria Bay and the South China sea, it attracts tycoons, wealthy bankers, celebrities, billionaires from mainland and the world living here. 
Home for sale in the Peak / Home for rent in the Peak
Repulse Bay – Seaside lovers
If the sea and beach is your favourite, Repulse Bay is your choice. Repulse Bay claims to be one of the best beach lines on Hong Kong Island with golden sands and clear water. The area is built with luxurious villas, high end apartments with spectacular bay views surrounded by restaurants, golf centre and recreational facilities. Besides, it only takes a 20 min drive to the CBD, Central which is convenient to the Executive. 
Home for sale in Repulse Bay / Home for rent in Repulse Bay 
Tai Tam – Live a quiet life

Tired of citylife? Looking for more privacy and quiet places? Tai Tam is your choice. Located in the south of Hong Kong Island, the area is located inside a huge country park near several freshwater reservoirs, hiking trails and picnic areas. The iconic properties here are the Red Hill Peninsula which are some spacious townhouses with some high-rise blocks with stunning seaview and green landscape. 
Home for sale in Tai Tam /  Home for rent in Tai Tam 
Kowloon Station – Utmost convenience for businessmen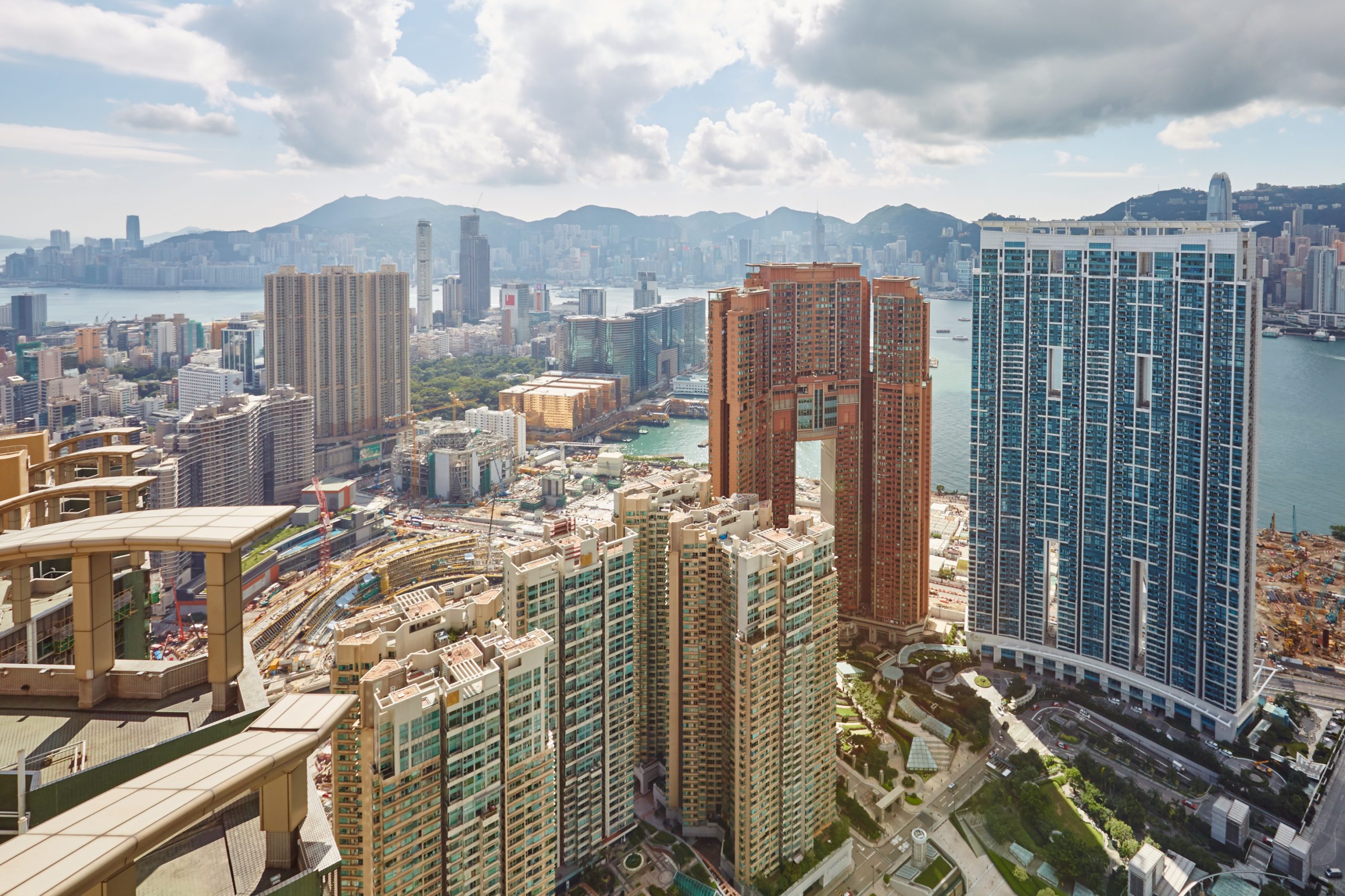 If you are looking for absolute convenience, Kowloon Station in Tsim Sha Tsui is your best choice. 2 min Metro to CBD, Central; 20 min airport express to HK Airport; Terminal of Hong Kong high speed railway to mainland China;  MTR Station of TST is within a short walking distance connecting you to everywhere you would wish to go. A bus and minibus terminus are located in the podium below the building.
This area is relatively new compared to the other traditional luxury areas with around 25 years history. Properties here are apartments built in skyscrapers which allow you to enjoy the panoramic Victoria Harbour seaview and the whole Kowloon side view. Iconic buildings include the Arch, the Harbourside, the Cullinan, etc. 
Home for sale in Kowloon Station / Home for rent in Kowloon Station
Signature Projects
Opus Hong Kong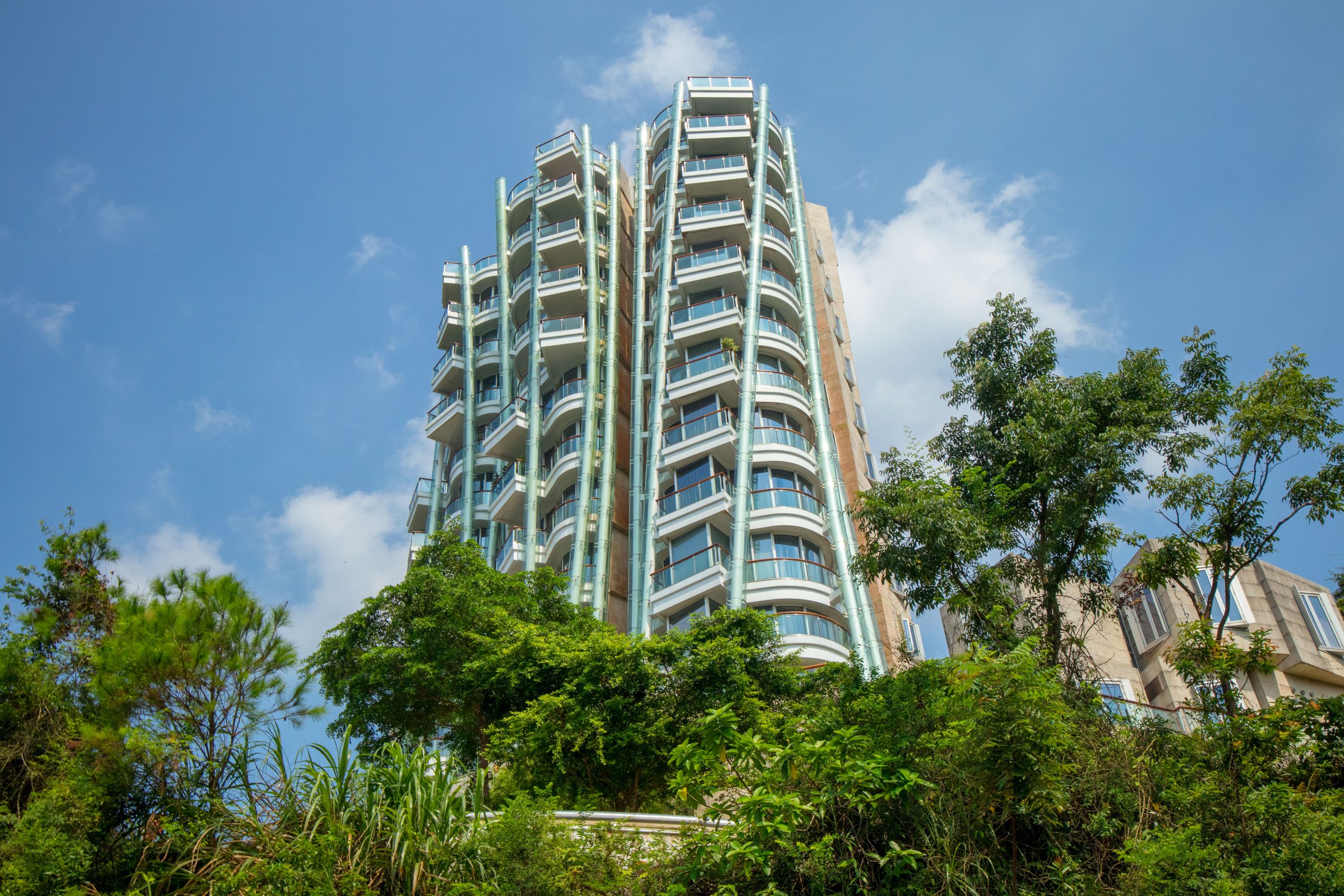 「I wanted to make something incredibly beautiful that people will respect and love for generations」.  
First residential project in Asia by Frank Grehy. Completed in 2012 and located in the Peak, it is famous for its unique design which is a curved and organically shaped tower including irregular floor plates, column-free floor slabs and slender external steel columns with glass cladding. The glass twists around the building like reeds swing in the breeze. 
The building contains two duplex garden apartments with private swimming pools and 10 apartments above. Each apartment occupies an entire floor with panoramic Victoria Harbour seaview and offers access to rooftop swimming pools.
Born in Canada in 1929, Frank Grehy has spent more than a half-century on building his wonderful architecture work including Dancing House in Prague, Walt Disney Concert Hall in Los Angeles, Neuer Zollhof inDusseldorf, Fondation Louis Vuitton in Paris, etc. Gerhy was awarded the Pritzker Prize in 1989. Gehry draws much of his inspiration from art, both contemporary and classical. He treats each new commission as 「a sculptural object」 and his architecture is typically characterised by flowing lines, and surfaces that vary from titanium cladding to metal blobitecture parts.
Mount Nicholson 
Located on Victoria Peak, the most prominent billionaire area in Hong Kong, an apartment was sold for HKD 640 million (USD 82.2 million) in Nov 2021. The apartment was on the 15th floor with the size of 4544 square feet (303 square metre), which means that the equivalent per sq feet price is HKD140,800 ($18,100). It is the priciest apartment on a per-square-foot basis in Asia. 
In Jun 2021, a parking space at Mount Nicholson was sold for HKD $10.2 million which is also the most expensive record in the world. 
Can Foreigners buy property in Hong Kong?
Yes, Hong Kong allows foreigners to buy properties in Hong Kong and rent them out without restriction. Bear in mind that there is an extra 15% Buyers』 Stamp Duty (BSD) and 15% Ad Valorem Stamp Duty (AVD) for foreigners to purchase residential properties in Hong Kong. 
How Much is the tax for buying and selling property?
Non-permanent residents also have to pay 15% as Buyer Stamp Duty (BSD) and 15% Ad Valorem Stamp Duty (AVD) when purchasing residential properties. 
If the property is being sold within 36 months of a previous sale, then there is Special Stamp Duty (SSD) payable. 20% if being sold within 6 months, 15% between 6 to 12 months, 10% between 12 to 36 months. 
Process of buying a property in Hong Kong
Start your house haunting on online portal

Find a reliable real estate agent

Calculate the amount of mortgage, stress test if you needed

Sign preliminary sales and purchase agreement and place deposit of about 5%

Submit mortgage applications

Hire lawyer to sign agreement, pay stamp duty and additional deposit 6 to 8 weeks after the preliminary sale and purchase agreement